Post a job on Working Nomads
Our website is the perfect place to post remote job openings and find the right person for your team.
Audience of over 750+ thousand visitors per month
Postings are featured on top of main page
Sent to our email subscribers with more than 50 thousand members
Postings are promoted via Twitter with more than 20 thousand followers

Postings are published on our job board for 30 days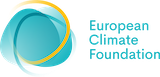 Testimonials
What do clients say about Working Nomads?
"I have been using Working Nomads for over one year now to find remote talent for my company, and I have been consistently impressed with the quality of the candidates I have found, both for entry level and senior level roles. Volume has always remained consistent for recurrent need roles or for extended searches. The site has a large pool of talented remote workers from all over the world.

Overall, I highly recommend this site to any company looking for their next remote hire. It is a great resource for finding high-quality, motivated candidates who are eager to work remotely, and the Working Nomads team is very responsive and helpful.
---
We have been working closely with Working Nomads to acquire relevant, highly-skilled writers to join our rapidly-growing global community throughout 2022, and to great success. Working Nomads has consistently gained us excellent traction and great writers, and we will continue to work with Working Nomads into 2023 and beyond. Thanks, team!
---
Working Nomads has answered all my hiring prayers, before finding this site I struggled to find the "right" kind of candidate as the remote leg of our business was growing. I've successfully hired a handful of staff from Working Nomads and they've all been a dream.
---
My company LightSpeed is based in Cape Town, South Africa. We have been struggling to find highly skilled WordPress developers locally, so I decided to try to find a new senior full-time developer who was remote. Hiring remotely is challenging, but Working Nomads helped me hire our star developer. I am extremely happy with the results from the advertisement and Peter was very helpful whenever I had any questions for him.
---
Finding talent on Working Nomads worked much better than LinkedIn or the local job ads. The code quality of the assignments was much higher and we were able to find the best person for the job.
750 000+
Visitors per month
50 000+
Email subscribers
100 000+
LinkedIn followers