Newsletter sponsorship
Are you looking to reach a wide audience of remote work seekers? Working Nomads offers an incredible opportunity to promote your business through our job alert emails. Each issue is sent out every Thursday to 52,000+ subscribers, with an open rate of 30%.
Your sponsorship will appear at the top of each newsletter and will include a text and image, along with a link to your website or the product page. The price for the advertisement per issue is $500.
Take a look at the sample issue of our job alert newsletter to get an idea of what your sponsorship could look like. Secure your slot by sending us a message at hello@workingnomads.com. We look forward to helping you reach your target audience and grow your business!
Sample issue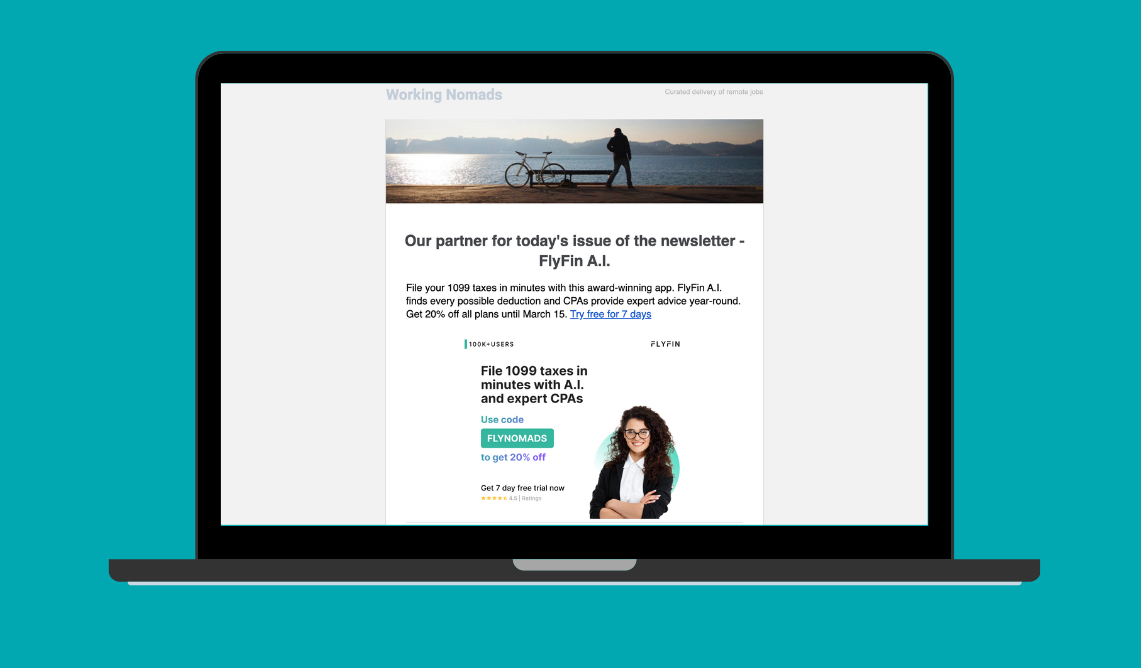 Contact us at hello@workingnomads.com to secure your slot or to ask for more details.